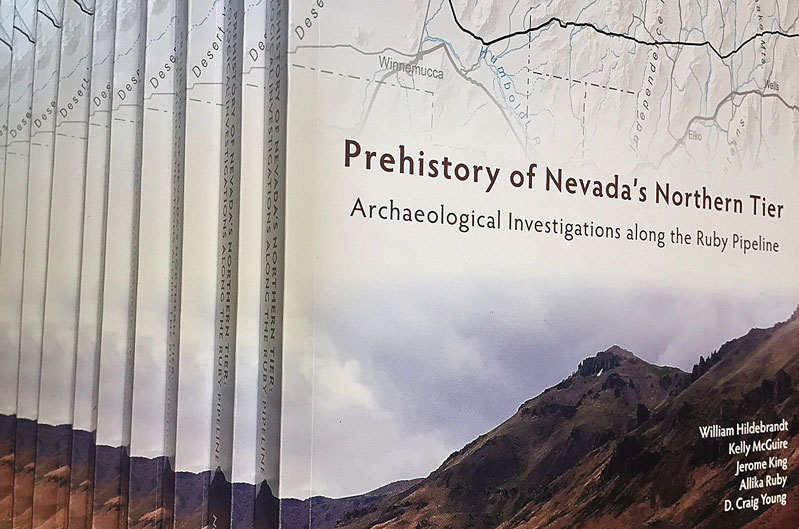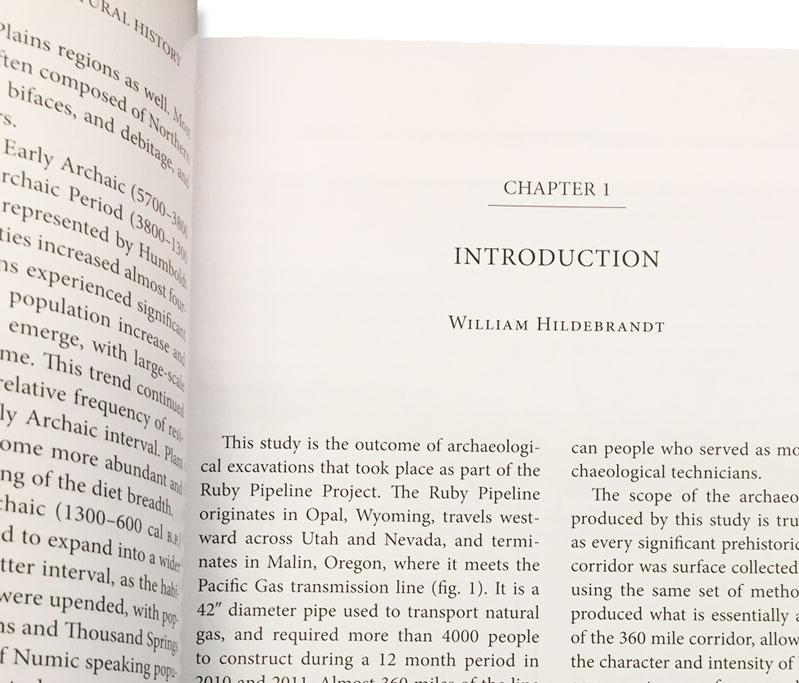 Far Western is proud to present the publication of
By WILLIAM R. HILDEBRANDT,
KELLY R. MCGUIRE, JEROME KING, ALLIKA RUBY, and D. CRAIG YOUNG
With Contributions by David Rhode, Jeffrey Rosenthal, Pat Barker, Kaely Colligan, William Bloomer, Albert Garner, Nathan Stevens, Andrew Ugan, Kimberley Carpenter, Laura Brink, Sharon Waechter, Richard Hughes, Tom Origer, Sharlyn Street, and Wendy Pierce.
The 101st edition of the Anthropological Papers of the American Museum of Natural History
The Anthropological Papers is a monograph series that has been publishing important anthropological and archaeological studies for over 100 years, continuously since 1907. Noteworthy scholars that have contributed to the series include Franz Boas (often considered the father of American anthropology), Robert Lowie, Alfred Kroeber, Pliny Earle Goddard, Clark Wissler, Margaret Mead, David Hurst Thomas, and Robert Bettinger.
The series focuses on large-scale studies with national and international significance, geared toward a professional, scientific audience. It is distributed to every significant research library in the country, and many international facilities as well. It is now available online.
In one of the most prestigious outlets in the world, the publication demonstrates Far Western's world-class research. The Anthropological Papers allows Far Western to reach a very large audience—an audience which wouldn't be reached otherwise.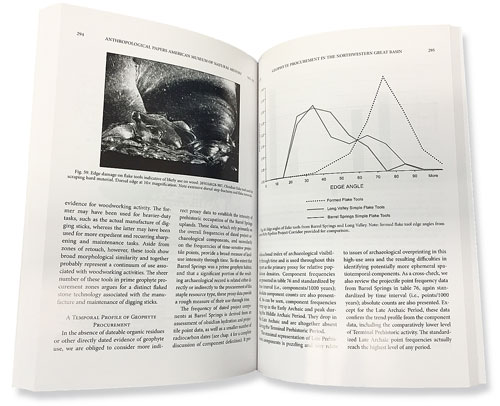 All issues of Anthropological Papers of the American Museum of Natural History are available on the web from:
http://digitallibrary.amnh.org/dspace
Order printed copies on the web from:
http://shop.amnh.org/a701/ap101-2016-prehistory-of-nevada-s-northern-tier.html
or via standard mail from:
American Museum of Natural History—Scientific Publications
Central Park West at 79th Street
New York, NY 10024