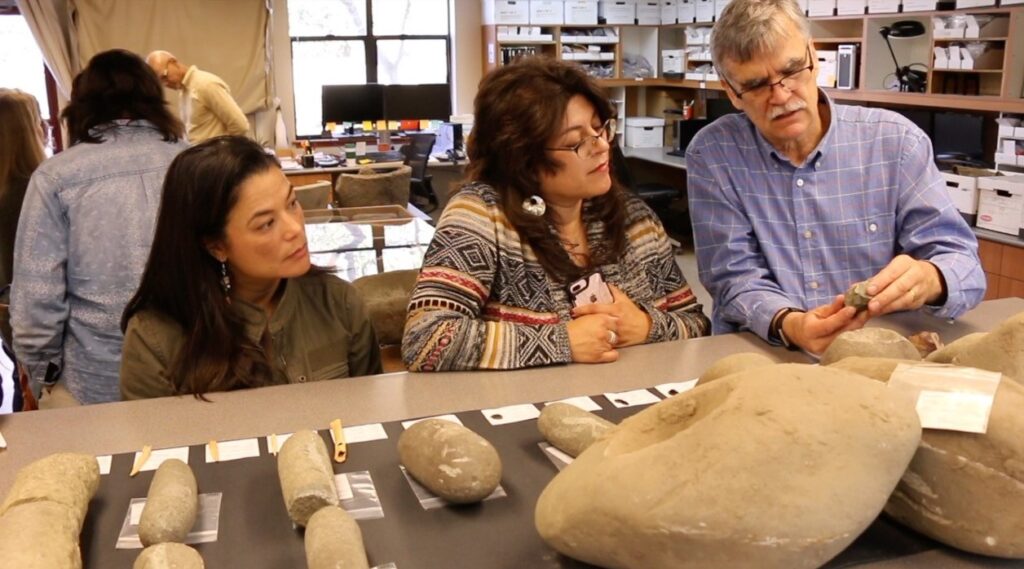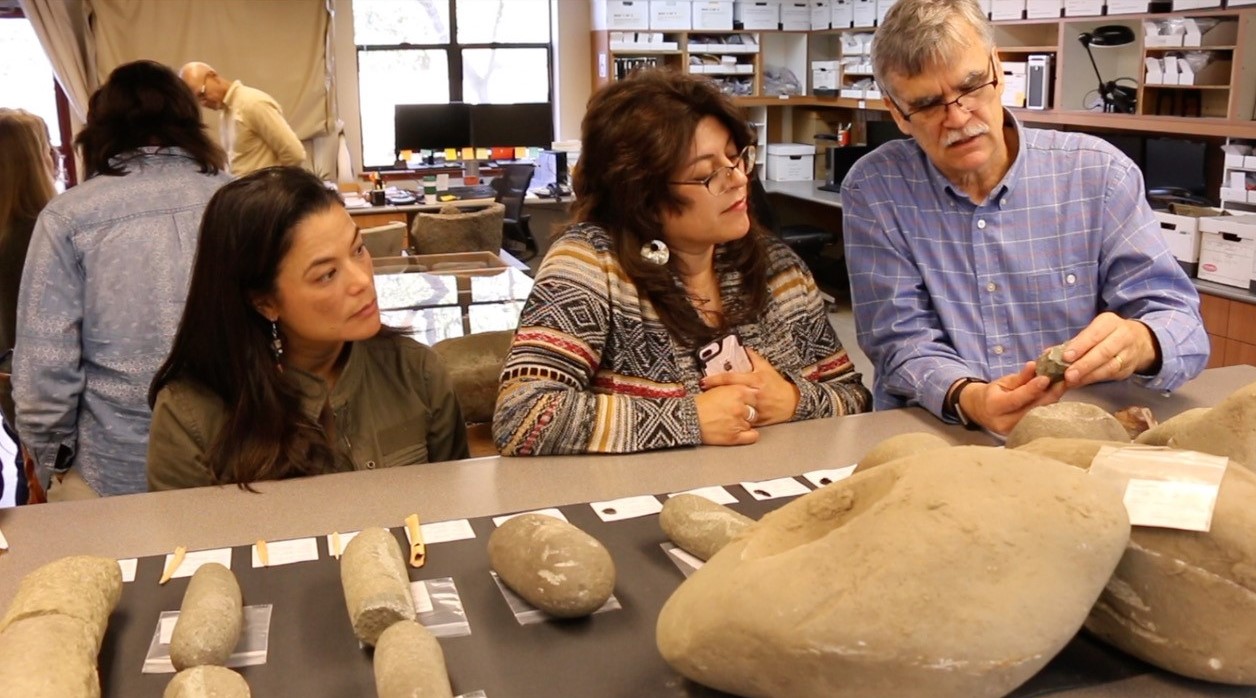 Charlene Nimjeh (Muwekma Ohlone Tribe Leader), Monica Arellano and Brian Byrd examine artifacts at Far Western's lab
Time Has Many Voices, a film created by Phil Gross and Far Western's Brian Byrd, to be aired on PBS stations around the country as part of Native American Heritage Month, tells the story of the modern-day people of the Muwekma Ohlone Tribe of the San Francisco Bay Area who partnered with Byrd's firm, Far Western Anthropological Research Group, in the excavation of Sii Túupentak, a pre-contact Ohlone village in the Sunol Valley.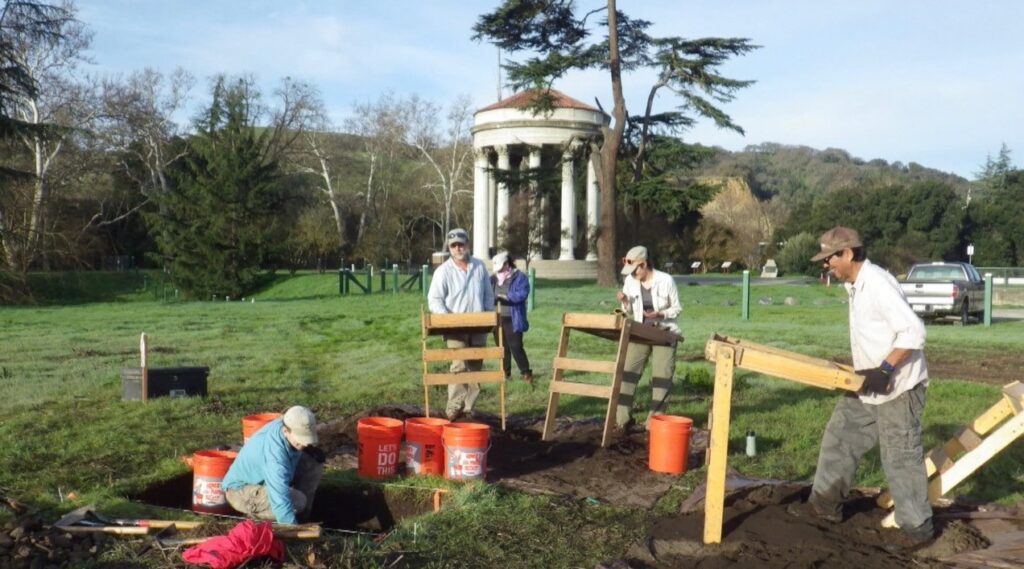 Using cutting edge archeological science to reveal details about individual Muwekma ancestors, the documentary brings to life new discoveries of how the tribe flourished in the East Bay for millennia as part of a vast network of California Native peoples who thrived from the bay marshes to the coastal ranges. The arrival of the Spanish in the late 1700s brought enslavement, colonial rule, starvation and disease, and, in 1925, the United States government declared the Ohlone extinct. Despite that declaration, the film emphasizes that the Muwekma Ohlone survive and thrive to this day. With the help of science, the Muwekma hoped not only to discover stories of their ancestors and honor their past, but to lay claim to their existence and pave the way for the future of this Ohlone tribe.
This is the third film collaboration between Davis based Far Western and director Phil Gross to be offered to PBS. In 2003, their film The Obsidian Trail was presented by KVIE in Sacramento and aired on more than 40 stations nationwide. A more recent film, A Point in Time (2019), chronicling the archaeological search for the earliest inhabitants of the Nevada Great Basin is currently streaming on PBS via KLVX Las Vegas.
Time has Many Voices premiered locally on Monday, Nov. 7, at 10 p.m. on KVIE Sacramento. It will be shown on other regional PBS stations and will have nationwide distribution later this month. It is currently streaming on PBS.org and can be accessed on that site by typing "Time Has Many Voices" in the search window.