Non-destructive, collaborative, reproducible…
Far Western has a fully functional X-ray fluorescence (XRF) laboratory to help you with elemental sourcing needs whether they be in the field or in the lab. Our team has long experience with XRF analysis and interpretation and can assist as desired. This includes non-destructive geochemical sourcing of artifacts on a per item basis, as well as in-field analysis and on-site collections-based studies. We also take pride collaborative efforts with Native American tribes and tribal organizations, university faculty and students, and museums.
Collaborative philosophy
Scientific transparency
Quick turnaround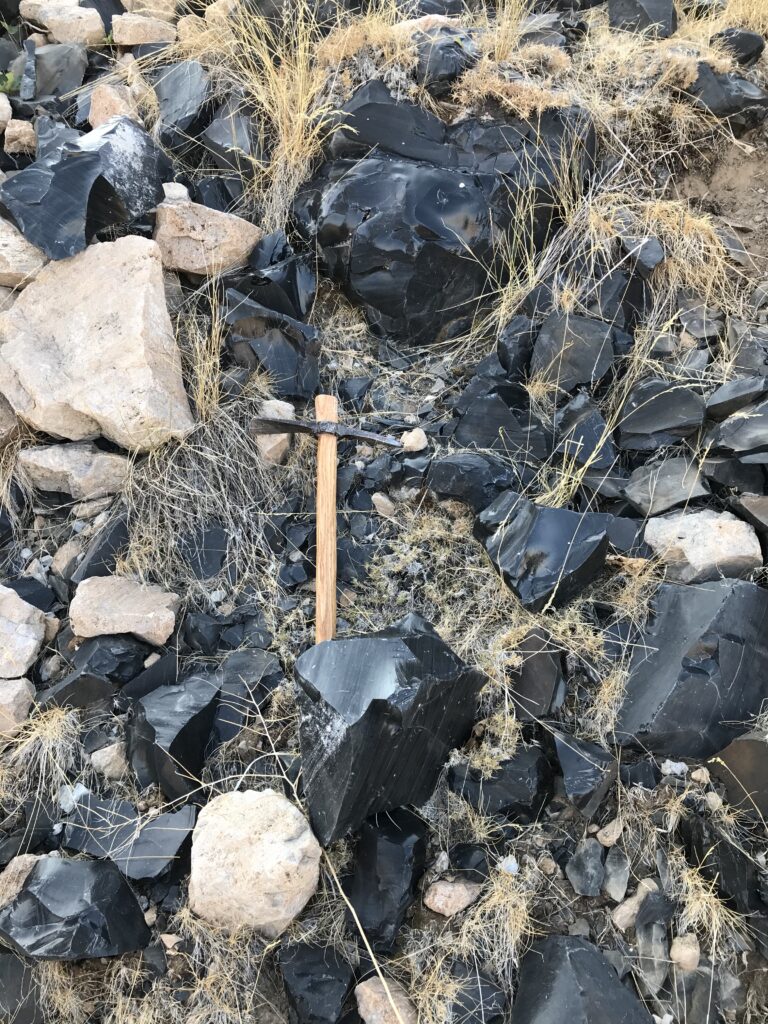 Our services
Obsidian and fine-grained volcanic trace element analysis
Portable on-site capability
Qualitative analysis of hazardous elements for curation facilities
Primary and secondary source distributions
Analysis of anthropogenic clay (e.g., pottery)
Digital deliverables – Click for Product Example
Our equipment and source library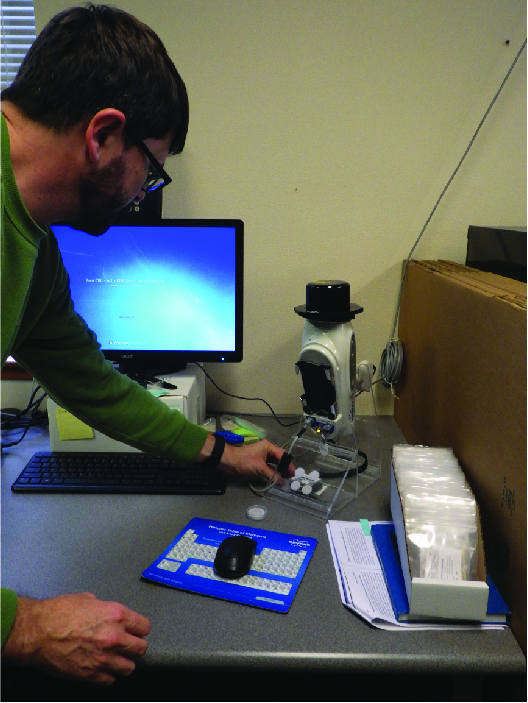 Far Western's analytical laboratory relies on Bruker portable X-ray fluorescence instruments. We configure our instruments to characterize obsidian, fine-grained volcanics, and some anthropogenic clays from the western Great Basin (e.g., Owens Valley Brownware pottery). Calibrated elements for these materials include lighter non-metal elements of sodium and phosphorus to heavier alkaline and other earth-metals such as barium and lead. For many non-rock samples, spectral comparative analysis is performed.
Our analytical reference library includes heterogenous materials, such as anthropogenic clays or pressed sediments, local cherts, fine-grained volcanics, and obsidian from the western United States. Our growing library contains almost 200 unique geochemical sources derived from 3,400 individual rock samples from California, Nevada, Utah, Idaho, and areas of Oregon and Washington. We continue to develop our reference sample collection, while investing in first-hand, in-field characterizations of major and minor geologic sources and their toolstone-quality distributions throughout the west.
We compare all samples to our source library by applying standard multivariate statistical methods using base-line bivariate or matrix plots with 95% confidence ellipses, as well as more complex methods applying confidence regions within ternary diagrams, discriminate function checks, and outlier analyses. All statistical analyses are done using SAS JMP 16.1 Pro, augmented in R. In other words, we work diligently to get standardized, reproducible results!
We provide straightforward and concise reports and data tables that include full methodological procedures and protocols.
Pricing
$35 per sample
$500 minimum charge
Contact us for customized in-field or collaborative solutions
Please contact Lucas Martindale Johnson with any questions. Email Lucas
Our XRF Team
Our XRF Lab team includes Dr. Daron Duke as Director and Dr. Lucas R. Martindale Johnson as Technical Lead, performing all analysis with assistance from Ms. Kathy Davis and Dr. Kyle Freund. Ms. Alexxandria Martinez performs artifact scanning and data management. Dr. Duke has extensive experience with obsidian and FGV throughout the western U.S. Dr. Martindale Johnson has used XRF instruments since 2010 in the western U.S., Central America, and Eastern Africa. Ms. Davis began her career in geochemical analysis more than 25 years ago and continues to perform rigorous analysis and quality control. Ms. Martinez specializes in characterizing anthropogenic clays. Dr. D. Craig Young assists with geologic source characterization and mapping.