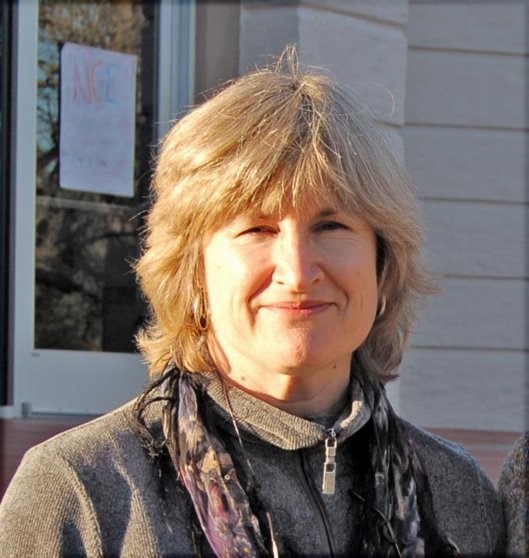 After 30 years at Far Western, our esteemed colleague Sharon A. Waechter is retiring. Sharon's collaboration and leadership in Native American archaeology, historical archaeology, and public outreach, as well as her editorial skill, exemplify the hard work that has made our company a success.
Sharon has worked as a professional archaeologist in California and Nevada since 1979. Her positions have included District Archaeologist and Assistant Forest Archaeologist with the Eldorado National Forest (five years); Resource Area Archaeologist with the Bureau of Land Management, Arcata (two years); Staff Archaeologist at the Cultural Resources Facility, Sonoma State University (three years); and as Principal Investigator, Field Director, report author, and general editor with Far Western since 1991. Her areas of special expertise and interest include the archaeology and history of the Truckee/Tahoe region and the northern Sierra, and public education and interpretation. Rarely backing away from applying new technology and methods to her projects, Sharon incorporated the use of GPS early on and has always advocated a multi-disciplinary approach, from geoarchaeology to forensic dogs, to complete her projects.
While Sharon has extensive background in archaeology, she also holds an M.A. in English/Creative Writing. Her editorial contributions are woven into almost every Far Western deliverable, from our style guides to interpretive panels dotting the public landscape of California and Nevada, to numerous brochures, booklets, reports, peer-reviewed articles, and books.
Many thanks to Sharon from Far Western Principals and our many archaeologists, past and present, for so many years of collaboration and hard work.