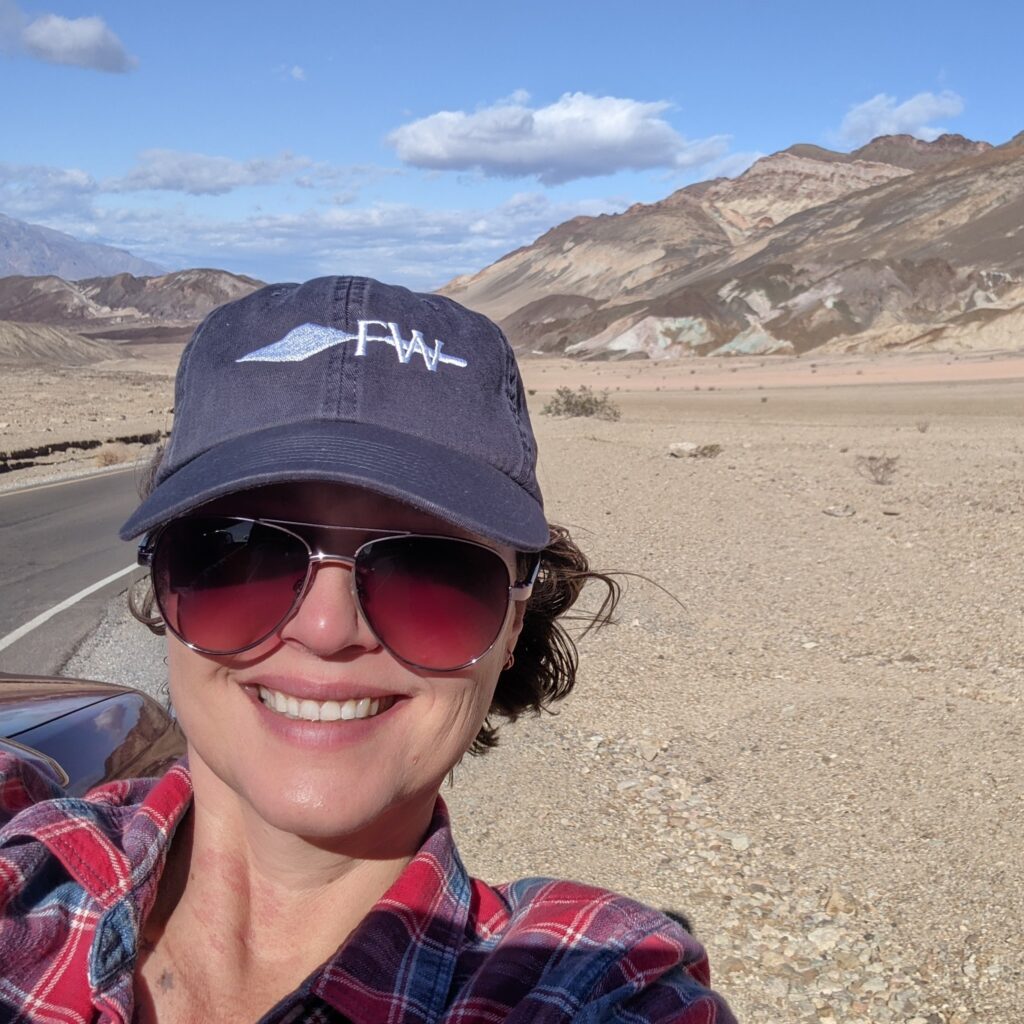 Email Joanna
Joanna joined Far Western's Desert Branch in Henderson, Nevada, in 2012, where she is a Principal Investigator and Branch Manager. She has a BA in Anthropology from the University of Oklahoma and earned her Master's degree from Southern Methodist University in 2010. Her archaeological research interests focus on lithic resource use and hunter-gatherer adaptations, and she has more than 20 years of regional archaeological experience in the Great Basin, Rocky Mountains, and Great Plains. She currently serves as the Treasurer for the Great Basin Anthropological Association (2019-2023).
Joanna's Far Western work involves project management, field leadership, and reporting for National Historic Preservation Act Section 106 and 110 inventory, testing and data recovery, and monitoring projects in the military and utility sectors. Recent projects include directing large-scale surveys and site evaluations in the Mojave Desert around Twentynine Palms, California, and the Nevada Test and Training Range. She is permitted by the BLM as a Principal Investigator in California, Nevada, Utah, and as a Field Director in Arizona, Oregon, and Washington.
Joanna's Featured Projects
Twentynine Palms Inventory and Evaluation
Nevada Test and Training Range Inventory
Joanna's Featured Publications
Byerly, R. M., and J. C. Roberson
2015 Late Pleistocene to Middle Holocene Archaeology in the Mojave Desert: Recent Discoveries in Twentynine Palms, California. Paleoamerica 1(2):197-201.
Byerly, Ryan M., Chelsea Karthauser, Erik P. Martin, Andrew J. Hoskins, D. Craig Young, Joanna C. Roberson & Eric L. Gingerich
2022 Hunter-Gatherer Settlement Patterns in the South-Central Mojave Desert: Perspectives from Emerson Lake, San Bernardino County, California. California Archaeology 14(2):1-28.