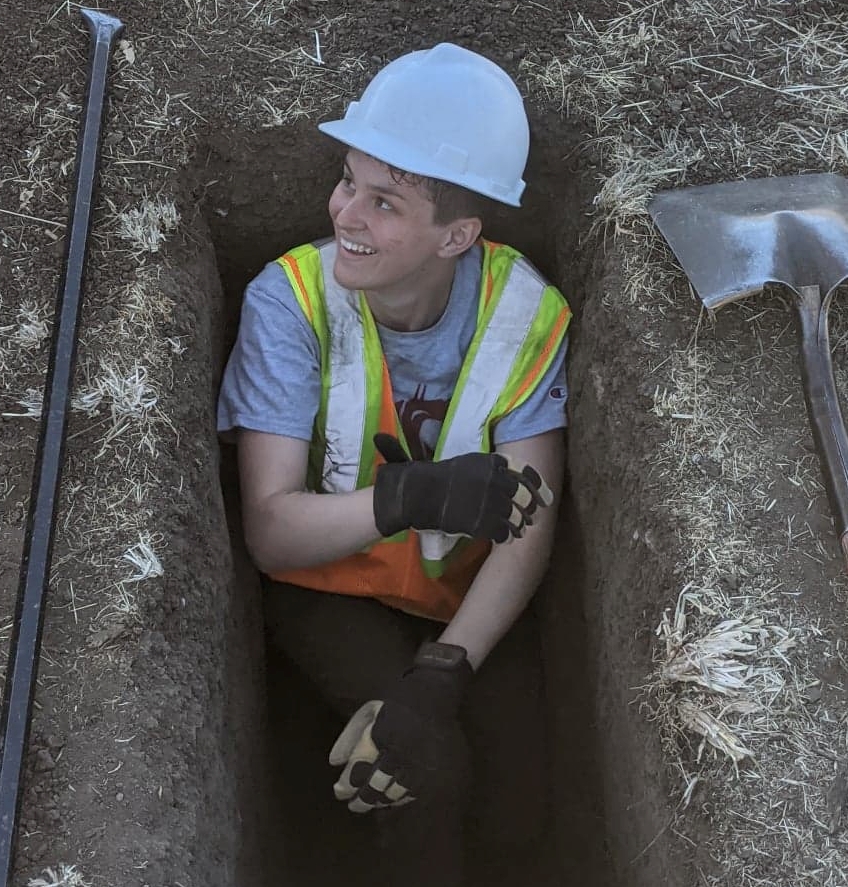 Email Elliot
Elliot Helmer received their Bachelor's degree in Anthropology from the University of California Santa Cruz in 2017. They received a Master's degree in Anthropology from Washington State University in 2019 and are currently a doctoral candidate at the same institution. Their Master's thesis used geospatial analysis and site suitability modelling to demonstrate the role of persistent places in the Indigenous cultures of southern Oregon. Their doctoral research expands on these themes of place, landscape, and human-environment relationships through the analysis of a shell midden assemblage excavated on traditional Coquille lands on the Oregon coast. Elliot has been a senior archaeologist at Far Western since 2021. In this role they have been involved in technical report writing, surveys, and test and data recovery excavations, primarily in the northern San Francisco Bay Area. Elliot is currently preparing compliance documents and leading field investigations for CEQA and Section 106 including testing plans, National Register of Historic Places evaluations, and data recovery investigations for precontact resources. In both their doctoral research and their CRM work, they are invested in building meaningful collaboration with Indigenous partners and incorporating Indigenous perspectives into research and reporting.
Featured Publications
Helmer, Elliot and James Brown 2021 Site suitability modeling with culturally-specific variables: A southern Northwest Coast case study. Journal of Archaeological Science: Reports 36:102866.
Helmer, E. and Shannon Tushingham 2020 Human-Environmental Dynamics in the High Rock Country of Oregon's Warner Valley: A Landscape View of Persistent Places of the Northern Great Basin Uplands. Journal of California and Great Basin Anthropology, 40(2)145-169.
Helmer, E. 2018 Seasonal Sociopolitical Reversals and the Reinforcement of Autonomy and Fluidity among the Coast Salish. Journal of Northwest Anthropology, 52(2):168-182.